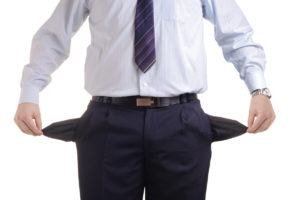 I have not been paid, what shall I do?
or what can I do, what legal instruments do I have to collect, obtain my receivables in Germany?
I think all reader agree with us if we claim that the payment behavior has had a spectacularly large drop in the past 15-20 years, and it offers more opportunity for swindlers to cheat, while it gives less instrument for the victims and it can only provide a long, complicated procedure.
Not many people can afford to pay the hourly rates of the German lawyers, not to mention their lack of knowledge of the German language.
According to the old habits – after that the amount of the issued invoice has not arrived – the assigned party sent three reminders (Mahnung), and if the other party do not pay either, then came the legal summon by the lawyer.
Nowadays, the law allows skipping this unnecessary and time-consuming process, moreover you are not only allowed to skip the reminder but you can also skip the lawyer. Thus, you can save not only a lot of time, but also money, and you can submit your case directly to the court.
The other possibility is to give the case to a debt collection company.
Unfortunately, the debt collection (Inkasso) companies do not undertake the cases of the construction industry; they can turn directly to the court.
You can usually find in the contract to which court your case belongs. If you have worked in Germany with your Hungarian company, then the case belongs to Berlin.
Of course, you may claim from the consigner if:
1, you issue an invoice (that you claim afterwards)
2, you have a contract (an agreement in e-mail is also valid)
3, you have properly delivered the merchandise, or executed the work
4, if the merchandise had defects, you replaced it,
5, after the executed work, if there was a deficiency, you received a list of errors and you corrected them
6, in case of construction industry – you have the evaluation logbook, which is countersigned by the consigner, that is the consigner acknowledges your work based on which you will issue the invoice.
7, you have a VAT number
You have not been paid in Germany? We are at your disposal to help you. As a first step, we review your documents, this is free of charge for you and if, based on the documents, you are entitled to claim the debt, we will discuss the details. Our aim is to reach with a court notice that the consigner settle its debt towards you by saving on the several months of waiting.