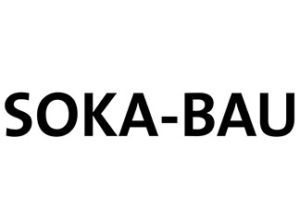 SOKA-BAU (Service +Vorsorge für die Bauwirtschaft)(Fund for construction industry holiday pay)
It is the holiday pay for constructions workers employed at constructions in Germany.
For the purpose that at the constructions in Germany, there are unified agreements with respect to the holiday, the German legislative body, according to the regulation on the "Posting of workers" (AEntG), has declared obligatory the participation at the holiday procedures also for workers posted from abroad.
Wages
In the central and eastern European countries, the wages are determined on the basis of the agreement concluded between the Federal Republic of Germany and the respective state. In no case a wage lower than the minimum wage prescribed in the German construction industry can be taken into account.
The minimum wage corresponds to the gross hourly rate and it changes in the proportion to the German federal state in which the construction site is located, where the worker is employed.
Its extent is on an average between 9.25-13.70 euros.
The duration of the holiday
After every 12 days of work, the worker is due to one day of holiday.
Holiday pay
The employee's holiday pay (holiday remuneration and supplementary holiday pay) is 14.25% of the gross wage earned in Germany (20% in case of companies having their registered office in Germany)
If, before the posting, a posted worker has used more than the due holiday days, in this case he/she receives an advance holiday. Therefore, the holiday claim obtained in Germany is shortened.
The holiday pay paid in advance is deductible from the holiday claim obtained in Germany.
The payments paid to the holiday fund can be reclaimed.
Always the Soka-Bau decides on who is obliged to pay the holiday pay, based on the activity. The duration of making a decision is generally 4-6 weeks.